Sprint Writing
23rd January 2023 24th January 2023 25th January 2023 26th January 2023 27th January 2023
FOR MOVERS IN BERLIN! We transform our dance studio into a coworking space!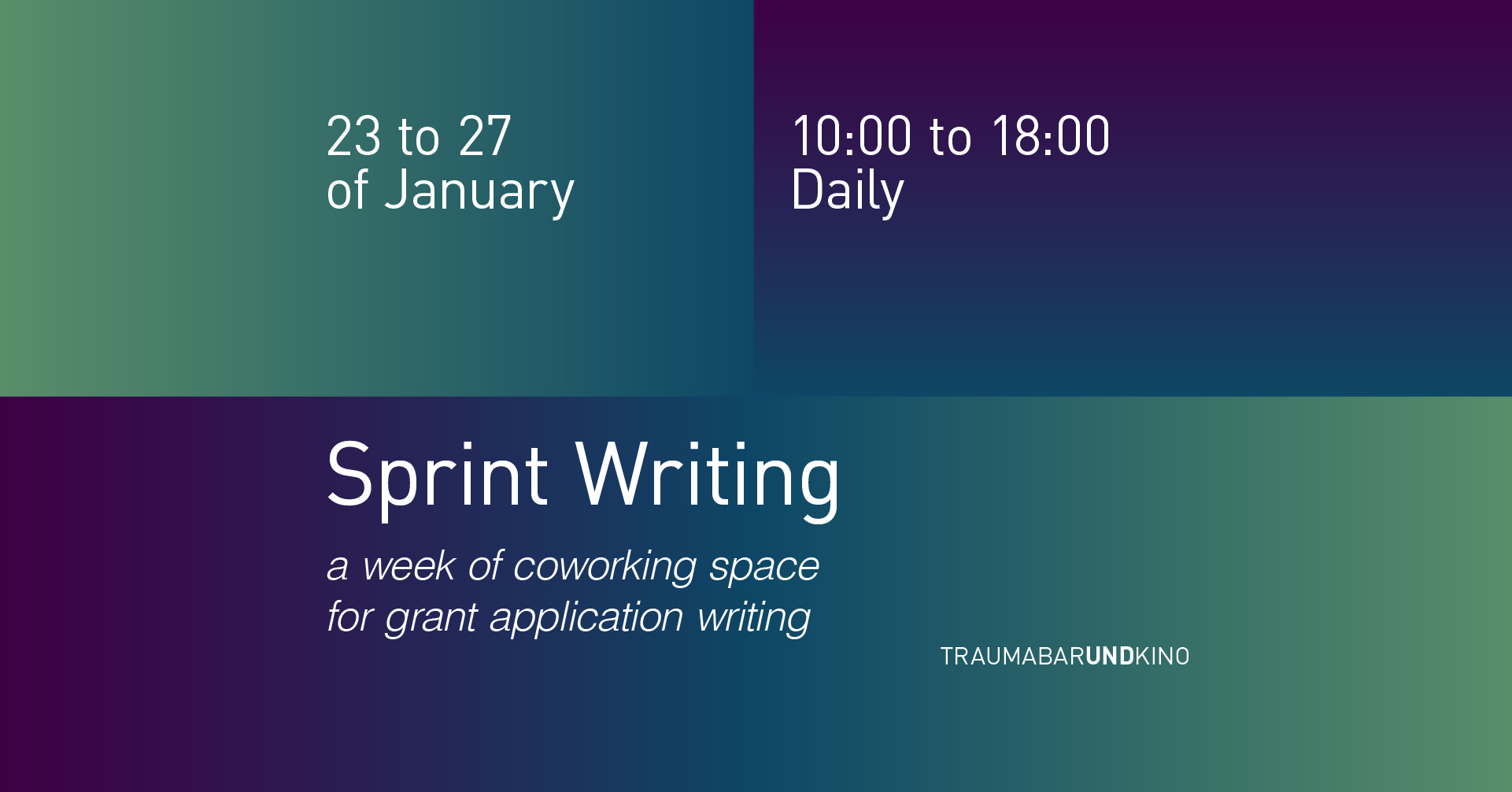 We invite all dance and performance artists who are in the midst of applying for grants, applications, or just need to get some work done to come by the dance studio on 23-27 January from 10:00 — 18:00.
Each morning, we will start with a 30-minute body awakening class to activate the body, send blood to the brain, and get focused for the working day ahead.
Throughout the week we will have professionals and mentors from various fields of dance who can provide help with one to one support, feedback or general overview, as well as detailed information on funding resources in Berlin.
Workshops and mentoring session will be announced next week.
book your spot via
workshop@traumabarundkino.de