Songs For Attunement
1st July 2022
performance
concert
INSTALLATION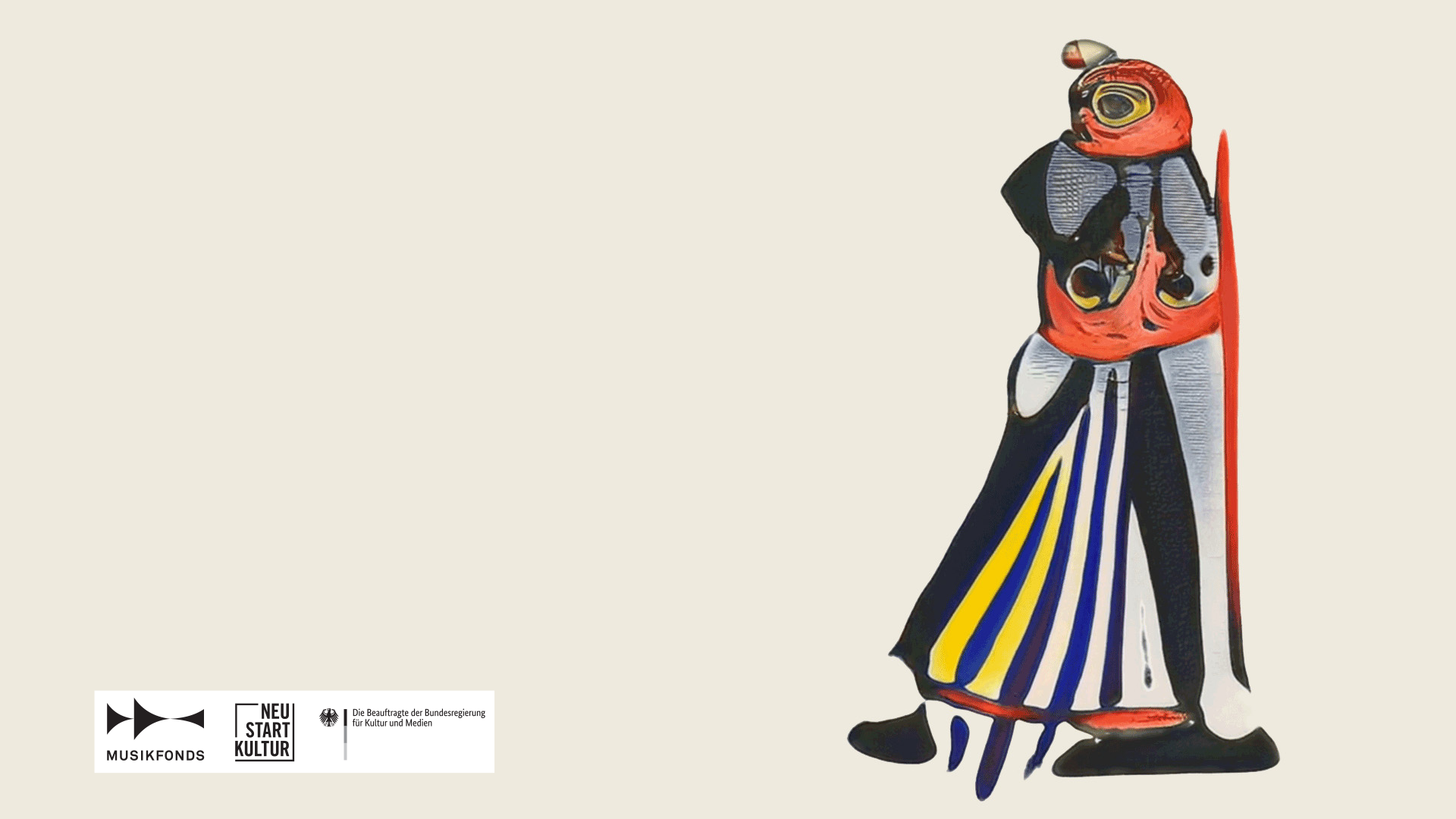 Songs For Attunement
1 & 3.07.2022, 19.00-22.00
with: Colin Self, Iceboy Violet, Golin, Stine Janvin, Steven Warwick
For Songs for Attunement, five artists have been commissioned to create durational performances* activating the various spaces in and around Traumabarundkino. The result is an exhibition of live works - or a performative parcours - which challenge preconceived notions of time-space in musical performance.
Iceboy Violet proposes a meditation from the warmth of an igloo while a snowstorm rages outside - a piece for electronics, spoken word & bodies. Steven Warwick takes on the intimacy of the backstage, blurring the line between what's live and what's not. Golin expands her vocaloid music practice, modulating her voice through movement. Colin Self writes an operetta about Tulpamancy, or the process of shaping and communicating to a shadow self and Stine Janvin invites us to break bread and get drunk with conspicuous self-consumption.
The project bases itself on the merger of two terms: attunement and enaction, borrowed from psychology and biology. Attunement is a kinesthetic and emotional sensing of others: knowing their rhythm, affect and experience by being in their skin. Enaction is the idea that organisms create their own experience through their actions. The exhibition format itself is an enactive framework as it breaks down barriers present in traditional modes of musical presentation, opening up space for acoustic and visual attunement.
*All five durational performances are happening in the same time between 7 and 10 PM, the audience can enter at anytime, please check the provided map. The bar will stay open until 00.30.
Funded by Musikfonds e.V. by means of the Federal Government Commissioner for Culture and Media (BKM), as part of the NEUSTART KULTUR recovery programme.