Parkingstone II
26th November 2022
Alobhe (hybrid)
LA Timpa (live)
whiterose (live)
Florence Sinclair (live)
Cõvco
Blood of Aza
Guerre Maladie Famine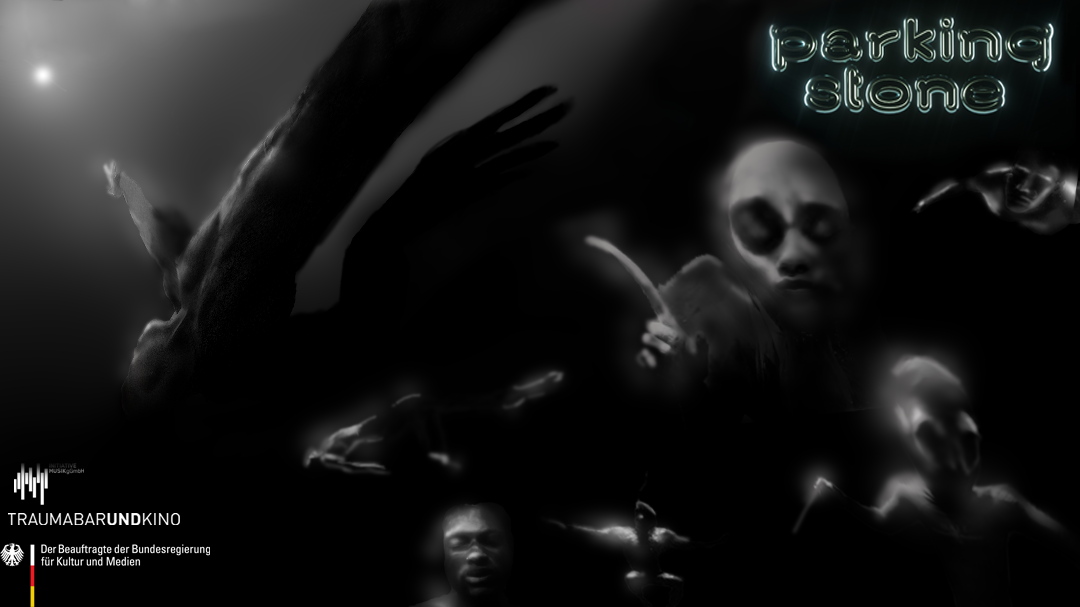 Parkingstone is invited back for a second edition, which will feature a variety of experimental live acts throughout the night and DJ sets to round it out.
Parkingstone is a transdisciplinary project combining music, events and contemporary artistic practices initiated in October 2015 by Simone Thiébaut. Parkingstone unveils a specialized and international musical programming, typical of a globalized and post-label Soundcloud generation.
LINE UP
BLOOD OF AZA
Blood of Aza is a Surrey-based 19 year old artist, producer and DJ. She began to gain prominence on SoundCloud releasing remixes of pop and rap idols, and has created a blissful sonic palette for herself, ranging from soothing MIDI lullaby magic and speaker-blowing club edits, to hell-raising ambient soundscapes.
GUERRE MALADIE FAMINE
guerre maladie famine's DJ sets cross musical genres to sew together the idioms of our fragmented collective identity. The thrilling narrative he composes does not simply point out the porosity of musical genre division. It also invites us to intimately question the integrity of our musical identities, all too often resulting from blind determinism and empty certitudes.
FLORENCE SINCLAIR
Florence Sinclair is a UK based artist who indulges in experimental music. By using samples and electronic music to cultivate an indistinct world of a dreamlike state, he portrays culture and human experiences. Pushing the narrative of innovation in contemporary music unapologetically. Last performances : The GTF [London] support act for Rainy Miller, Stone Island & C2C [London] special guest for Space Afrika, Garage Noord [Amsterdam]
ALOBHE
alobhe's often challenging, unexpectable or uncomfortable sound:
Touching a wide range of music genre- sound as sculpture. melt mold cast
destroy. Reset. Her sets often use improvised elements, free expression and direct
exchange with particular spacetime. A stimulation of listeners' neurological pathways to form new ones.
COVCO
London-based Congolese artist Cõvco is a fundamental thread through the fabric of London's underground art scene. Cutting her teeth as a polymathic DJ notorious for cutting between genres with chaotic abandon, her early NTS shows saw her developing a style that chopped bleeding edge experimental club sounds in with rap, r&b and film scores, all the while drawing from a rich tradition of regional African music.
WHITEROSE
Light in chaos, mosh pit maestro or high voltage queen, Lecxi Doumer, known under the stage name whiterose, is an Amsterdam based performer, producer, searcher & artist. Throughout the last years, their music and research tend to give a new sonic take on metal music & queer underground. They paired and collaborated with many actors of the scene such as Van Boom, Oxhy, pigbaby, Lyzza & more. Coming from a metal drummer background, whiterose's music is highly focused on rhythm & sound design, giving heavy hypnotic oscillations, and a very wide frequency spectrum. Pushing the limits between acoustic and electronic sounds. Their music opens doors to an emotional and intimate world filled by screaming and sharp drum-lines, distorted melodies yet powerful, yet giving birth to a new form of chaos.
LA TIMPA
"Since the age of four, LA Timpa – real name Christopher Soetan – has been weaving a world of dreams. The Nigeria-born, Toronto-raised musician makes deconstructed noise-pop that explores themes of love, dissatisfaction, isolation, and mortality, all through far-away vocals and lilting melodies, which loop and disintegrate with time, like memories." (from Dazed ITW)
16 Euro tickets on the door
If your personal situation doesn't allow you to afford a full-priced ticket, please contact us directly: reduced (at) traumabarundkino.de
Gefördert von der Beauftragten der Bundesregierung für Kultur und Medien und der Initiative Musik