MAIN BODY by SALLY VON ROSEN - OPENING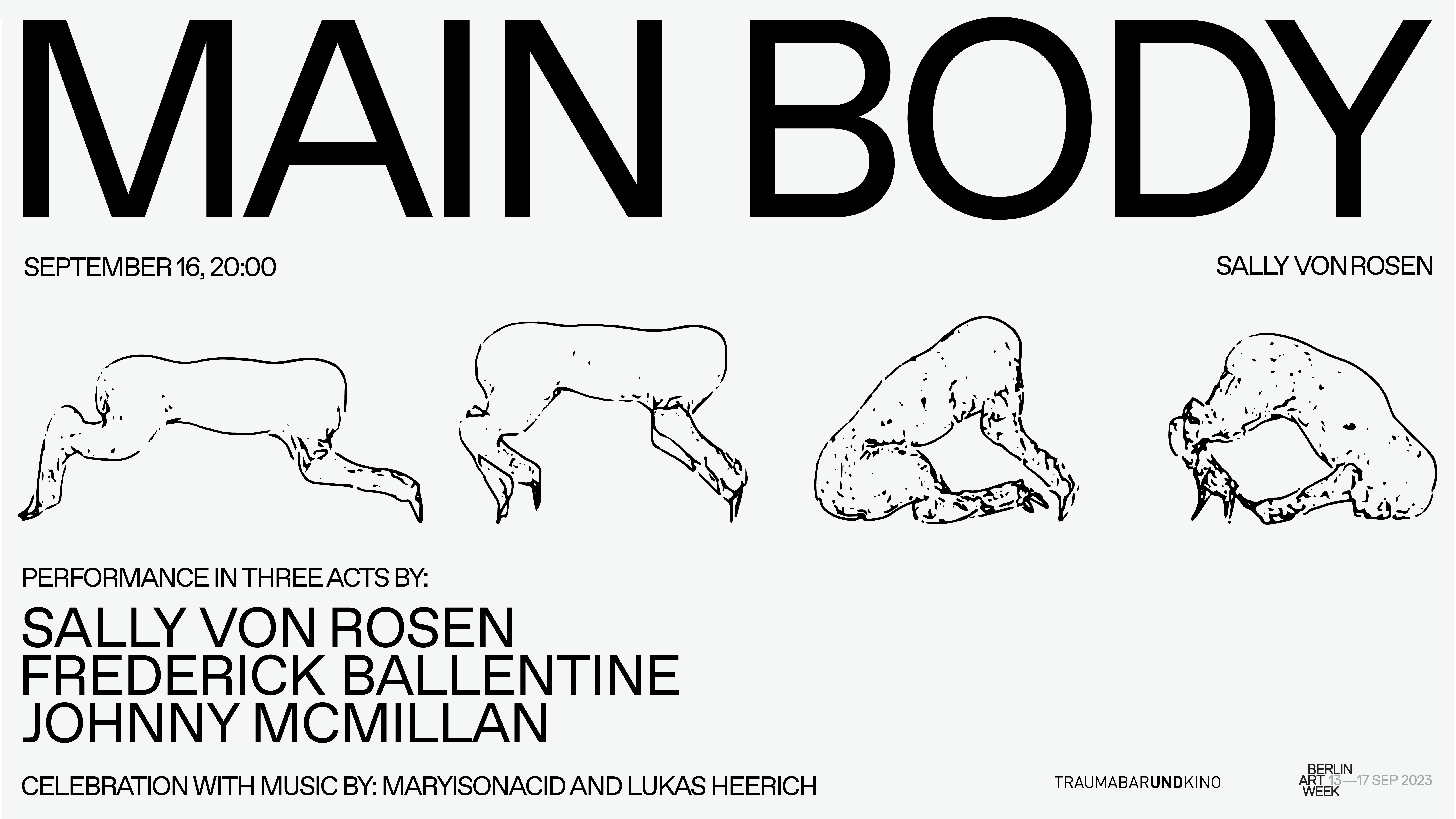 Flyer by Flavius Augustin Budau
For the opening night of MAIN BODY, we're excited to showcase a special performance, which unfolds in three parts throughout the evening. The performing artists behind this are John McMillan, Sally von Rosen, and Frederick Ballentine. They've drawn inspiration from the classical arts of ballet, stage-acting and opera. The installation itself becomes a part of the show, whereby the sculptures' expressive and theatrical poses awaken, narrating a story that complements the performance.
Curated by Juliet Kothe and Madalina Stanescu
The opening night is part of the Berlin Art Week Featured Program
Doors at 20:00
Performance:
Sally von Rosen
Johnny McMillan
Frederik Ballentine
Celebration at midnight with music by Maryisonacid and Lukas Heerich
Costume designer: Damian Ohl
Composer: Leonardo Liccini
Lighting designer: Shaly Lopez
Production manager: Matei Cioata
Artist assistant: Erik Felfalusi
Artistic director: Troels Primdahl
Music curators: Kyle Van Horn, Leonardo Liccini, Cosmin Tapu
Graphic designer: Flavius Augustin
Many thanks to the whole Trauma Bar und Kino team!
Free entry.