KONTINUUM 005
6th August 2022
Kontinuum 005 features an array of notorious djs and heavy hitting performers who lead the way in cutting edge dance music.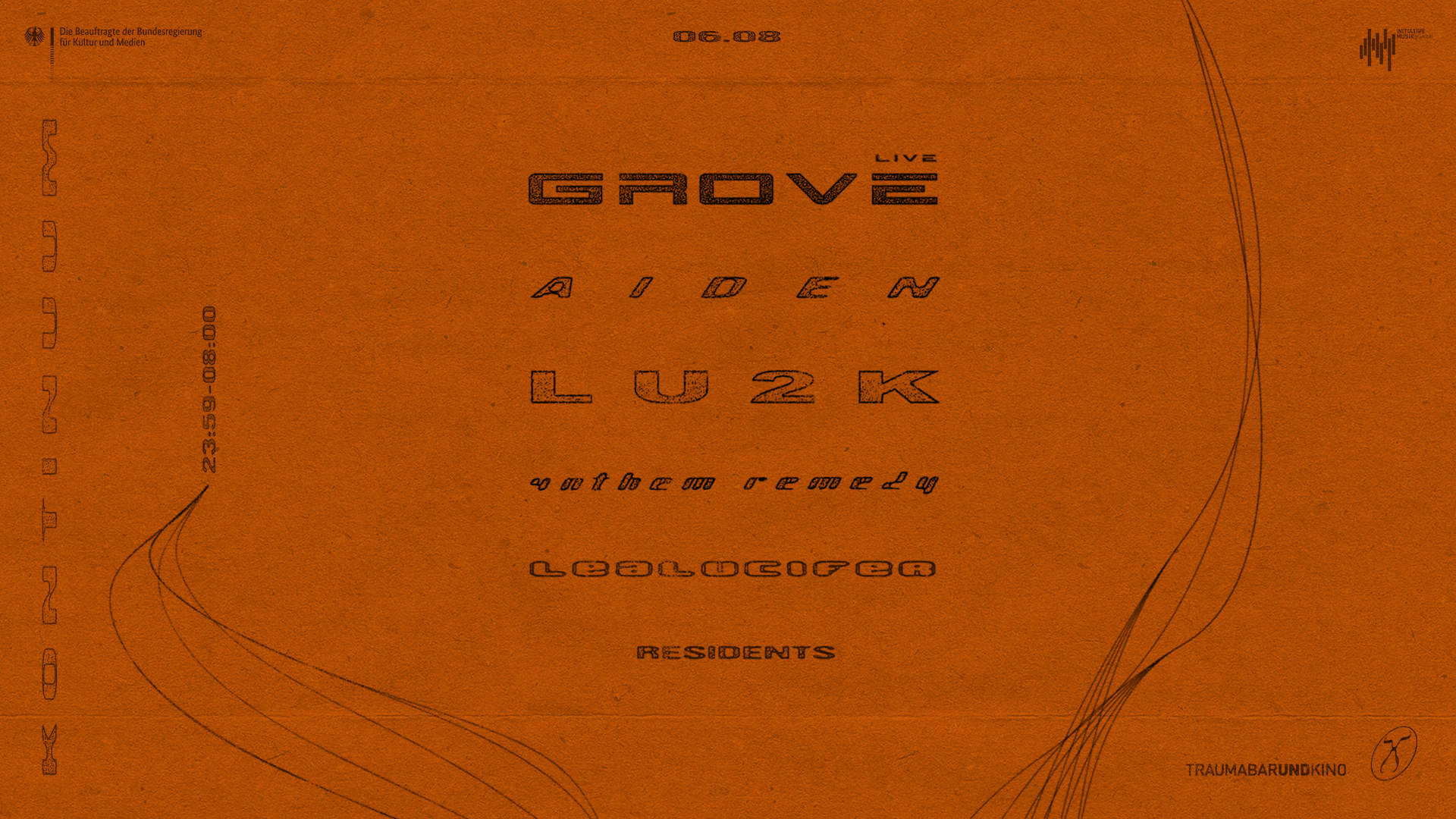 On the 6th of August Dj's and live acts will push a more eclectic and forward thinking club sound than what is typical for the city - definitely a night not to be missed.
Grove (live)
Melding together elements of punk-infused dancehall, jungle, bass and pop, Grove is a Bristol-based producer, vocalist and DJ with a constantly morphing sound. Grove's noise concoctions come from the 'feminine' and 'masculine' energies that reside within, filtering them through a sensuous & rave-centric lens, with lyrics inspired by political angst and queer euphoria.
https://www.instagram.com/theyisgrove/
https://soundcloud.com/theyisgrove
Aiden
British-American producer and dj, Aiden, returns to Berlin for her first reunion with Kontinuum. The vinyl pressing of her debut e.p., 'RA1' (R - Label group), sold out in the first 24 hours of release date. If you own a copy consider yourself lucky, as they are going for about 3x the original price on eBay. If you also were one of the fortunate guests who caught her set at the first Kontinuum, you will know that Aiden does not disappoint. You can expect to find yourself stomping away to a twisted, nostalgic, and banging techno set mixed with precision of a surgeon.
https://www.instagram.com/aiden/
https://soundcloud.com/kobosil/sets/aiden-ra1-1
LU2k
Puerto Rican, Brooklyn-based producer and DJ LU2K is known as one of the most influential hardcore drummers of his generation and as a member of the Philadelphia-based band "JESUS PIECE." LU2K is now spreading his music in the electronic scene with a focus on bass and breaks. His unique and insistent selections demonstrate his love for rhythm and groove with a wide range of styles.
LU2K's identity has been recognized for his unbeatable energy and incredible technique on any dance floor.
https://www.instagram.com/lu2000k/
https://soundcloud.com/lu2k
4nthem Remedy
4nthem Remedy is a vocalist and producer based in Marseille, also best known as the main organizer of the legendary Kaliante party series in Paris, where he has been a promoter in Paris for several years. 4nthem Remedy is a complete character offering a wide selection of industrial rhythms with a decadent, eclectic selection ranging from neofolk to hyper-pop, but also para-electronic and experimental. His mixes are hybrid, provocative and surely entertaining - a performance that's not to miss.
https://www.instagram.com/_this__is__luka/
https://soundcloud.com/4nthem1111
LeaLucifer
She likes her beats fast and her bass down low: Berlin babe and electro satanist lealucifer is on a mission to make you sweat.
https://www.instagram.com/bbx_lea/
https://soundcloud.com/lealucifer
Gefördert von der Beauftragten der Bundesregierung für Kultur und Medien und der Initiative Musik
www.kulturstaatsministerin.de
www.initiative-musik.de