EXCERPTS from Aaron Samuel Davis and James Batchelor
17th August 2022
performance
TALK
Screening
'EXCERPTS' is a space where research meets audience with videos, performances and talks.
Invited projects are being shown as work-in-progress before they reach their final stage of the production (if there is ever one!)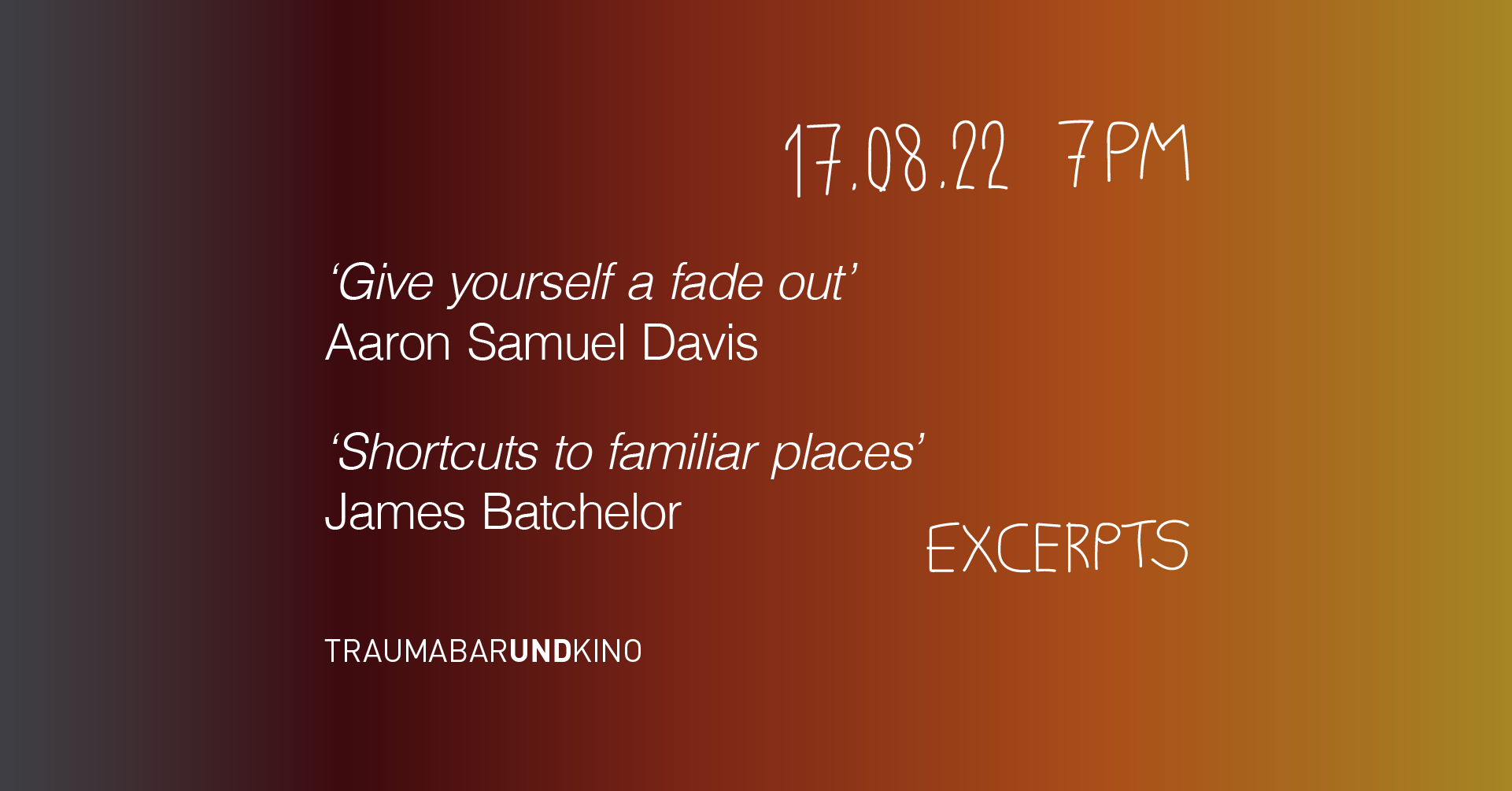 Concept and Choreography: Aaron Samuel Davis
Concept and Choreography: James Batchelor
Light technician: Veslemøy Rustad Holseter
Sound technician: Simone Antonioni
Creative production: Pierre Renard
Visuals: Yan Petris
On Wed 17.08, our guests are invited to dive in the choreographic research of emerging choreographers Aaron Samuel Davis and James Batchelor. Both works investigate the tumultuous transmission of movement across generations in various historical contexts. Each choreographer sets a sensitive statement to explore thematics such as intentions, creation, embodiment, memory, transmission and/or censorship.
While choreography is known to be one of the most fleeting art practices, Batchelor and Davis are unfolding the potential of memory during this intimate Wednesday evening. 

The two solos will be followed by a short conversation between the artists and moderated by Pierre Renard. In parallel, two archival videos from their movement research will be displayed in the cinema space. 

Doors: 18:30
Seated programme: 19:00
Duration of the programme: 60 minutes (+ videos in the cinema)
Our venue is barrier free, please contact in advance kontakt@traumabarundkino.de to organise your visit.