EXCERPT
16th December 2022
'EXCERPT' is a space where research meets audience through performance and talk. Invited projects are being shown as work-in-progress during their residency time in the dance studio of Trauma Bar und Kino.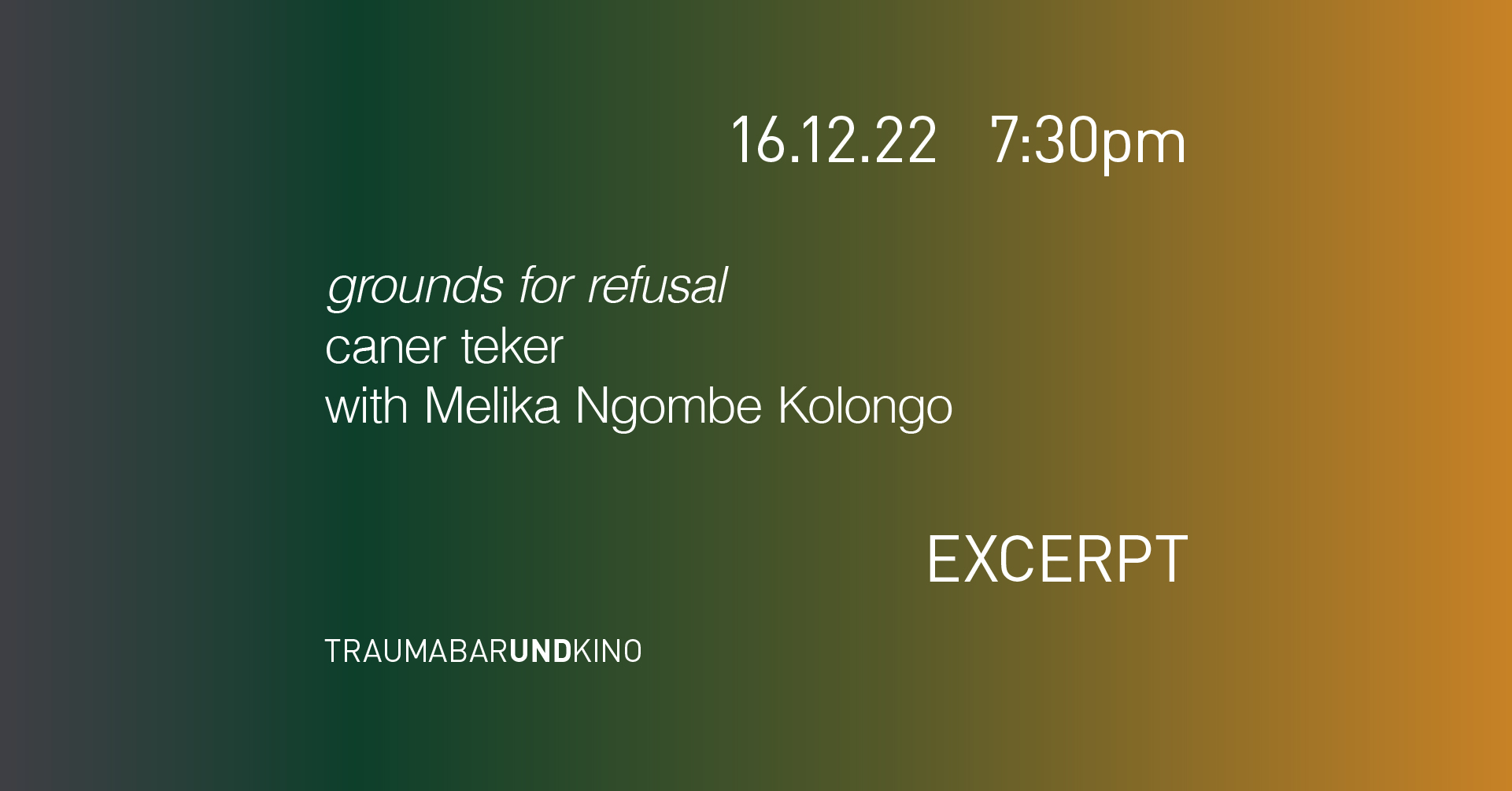 We are pleased to invite you for EXCERPT, the second get-together of our series. Dive in the visual and sonic research of caner teker and Melika Ngombe Kolongo (aka Nkisi).
__
'What counts as livable life and a grievable death?'
Judith Butler in Precarious Life
'grounds for refusal' invites a space for shared mourning. in the tension between performativity and authenticity, hierarchies are broken down, regimes of gazes are fractured, and representational politics are transgressed. together with Melika Ngombe Kolongo partly aggressive, partly melodic produced music the performance is equally dedicated to the question of how a body and memory can be influenced by rhythm and sound.
This research is supported by KULTUR ENSEMBLE PALERMO and Goethe-Institut Palermo
__
Location: Trauma Tanzstudio (50m from the venue)
Doors: 19:00
Showing: 19:30
The thirty minute showing will be followed be a short discussion lead by Pierre Renard.
Concept and Choreography: caner teker
Music Design: Melika Ngombe Kolongo

Lighting Design: Shaly

Creative Production: Pierre Renard

Visuals: Yan Petris