Ecko Bazz & Still, Alien Body, DJ Marcelle, Oldyungmayn
1st October 2022
INSTALLATION
PARTY
exhibition
concert
For the third instalment of musical programming within Kévin Bray's exhibition—The Transformation of Matter Creates Light—we invite two contrasting live projects: Ecko Bazz & STILL and Alien Body.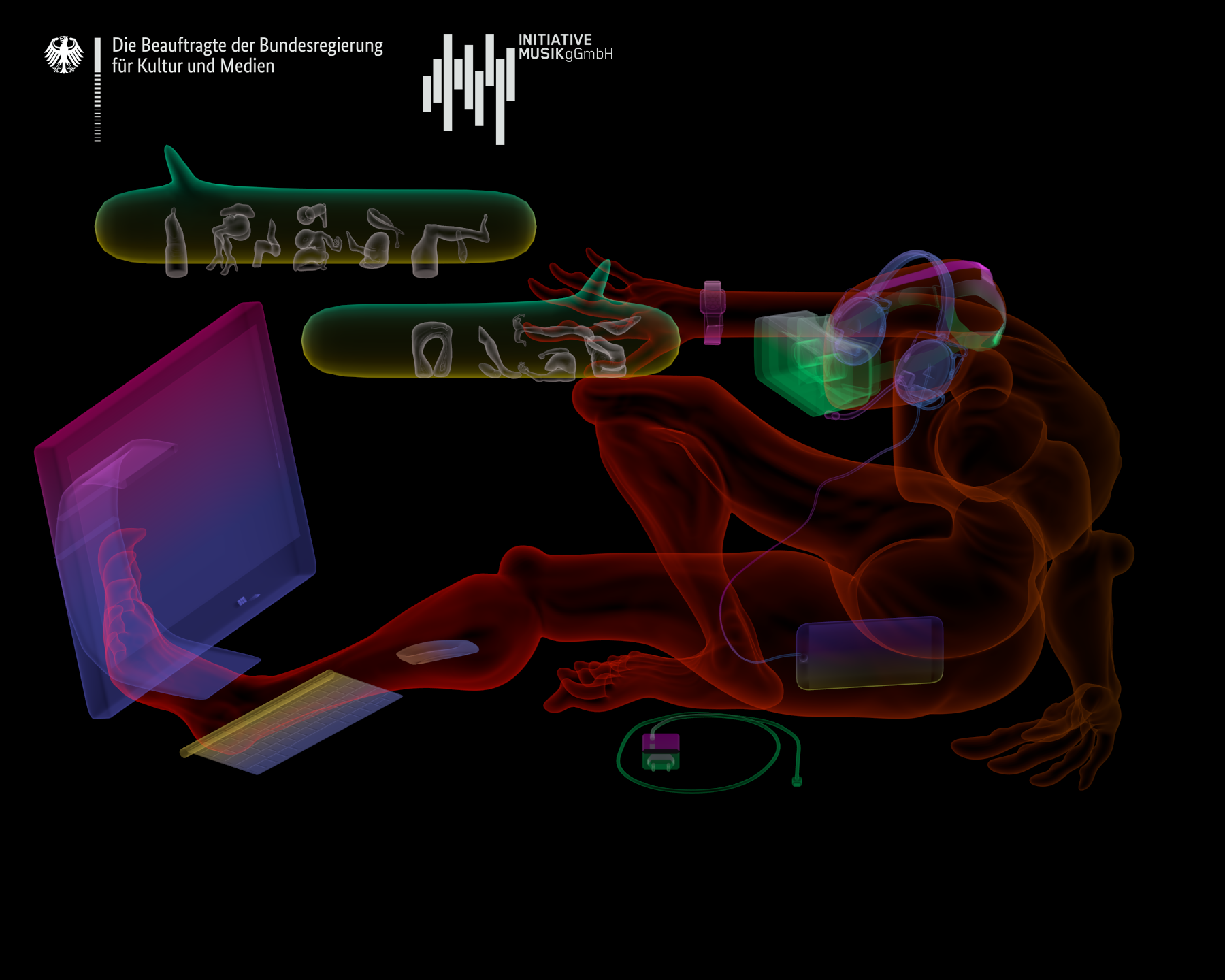 Doors: 8pm
Ugandan conscious rapper and MC, Ecko Bazz has challenged perceptions of East Africa's burgeoning rap scene. His style is hard to categorise, blending elements of grime, dancehall and twisting politicised lyrics; he performs with Italian artist Simone Trabucchi aka STILL.
Ecko Bazz – Ntabala (Rolex Riddim)
Ecko Bazz - Nightmare Song
They will be joined on stage by Alien Body—a new duo featuring Ukrainian artists Bohdan Konakov and Alina Gelzina—pop on the verge of experimentation with a trance-punk flavor. The night would not be complete without one of DJ Marcelle's legendary sets on vinyl. Oldyungmayn, who recently relocated to Berlin, will open the evening.
Gefördert von der Beauftragten der Bundesregierung für Kultur und Medien und der Initiative Musik
www.kulturstaatsministerin.de
www.initiative-musik.de