deepspace
14th March 2023 15th March 2023 16th March 2023 17th March 2023
How does science 'feel' like from the perspective of the moon?
The experience that we will collectively create soon mingles in the poetry of science — the fact that (so-called) science could also be sensed as a form of affective signs, symbols, and gestures; a stammering of trial and error.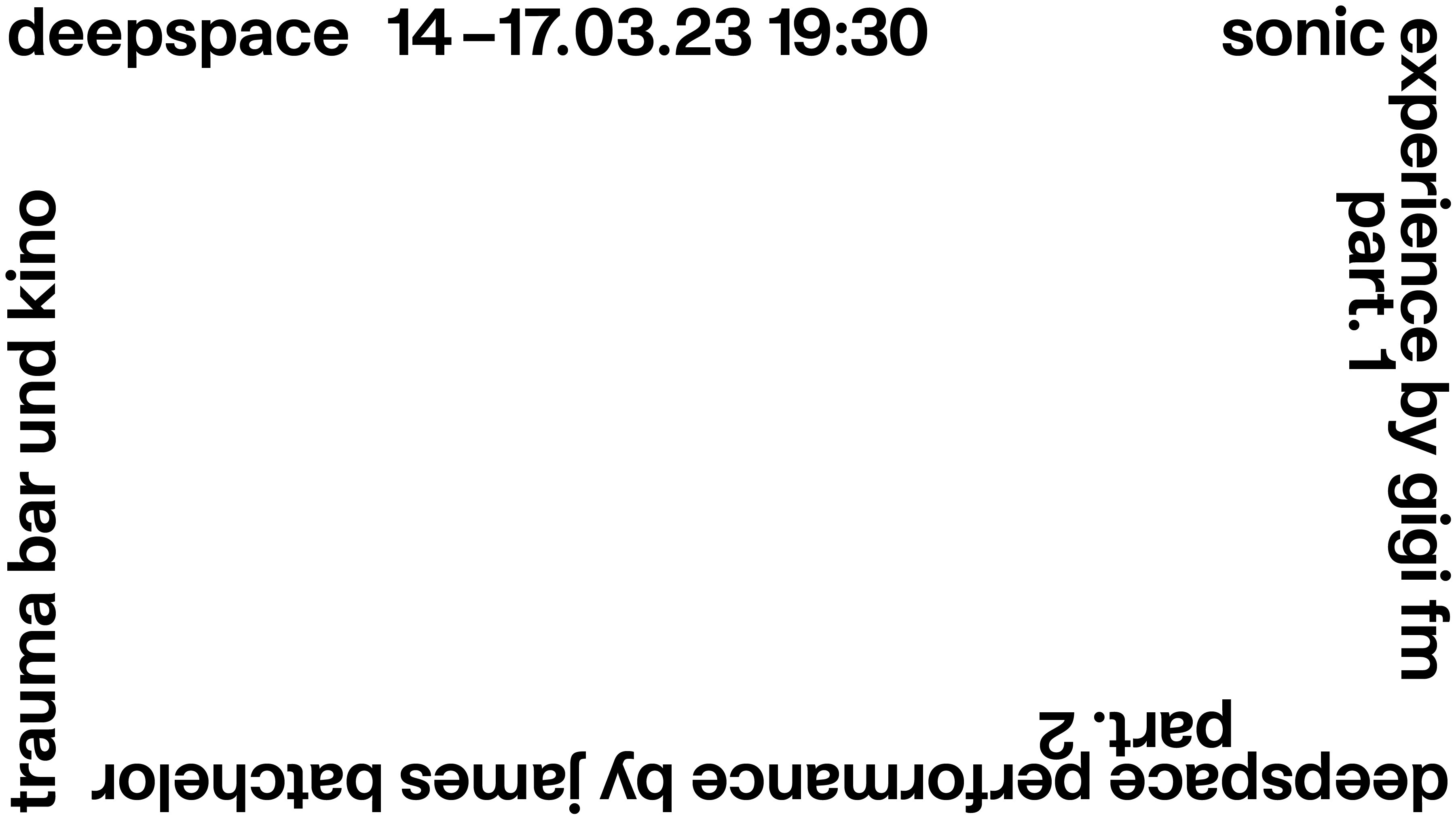 As an attempt to relate to the untameable forces of nature, this two parts experience is an exploratory journey in space. Through the unspoken language that unfolds in the interstice of choreography, sound, bodies and unclaimed territories, we will let go of sight for a sonic journey composed by GiGi FM, before travelling to 'deepspace', a choreography duet by James Batchelor, like a scientific vibration within the cradle of nature, and an invitation of surrendering to the not-knowing.
Trauma Bar und Kino is thrilled to invite you to the journey from the 14.03 to the 17.03.2023, every evening starting at 19:30
Part 1: Sonic experience by GiGi FM
Composition: GiGi FM
Part 2: Deepspace by James Batchelor
Choreography, concept: James Batchelor
Performers - James Batchelor, Chloe Chignell
Sound Design - Morgan Hickinbotham
Producer Dramaturge - Bek Berger
Developed with - Amber McCartney, Annalise Rees
Deepspace by James Batchelor and Collaborators has been supported by the Australian Government through the Australia Council for the Arts, the ACT Government through Screen ACT and the City of Melbourne. Deepspace was developed through Arts House's CultureLAB with the assistance of Creative Victoria.
Text: oxi pëng
Visuals: Marcus Woodfield
Lighting Design: Shaly
Curation, Production: Pierre Renard
Our venue is barrier free