3hd 2022: The Day of the Answer!
29th October 2022
'Life, the Universe, and Everything' brought to you by Creamcake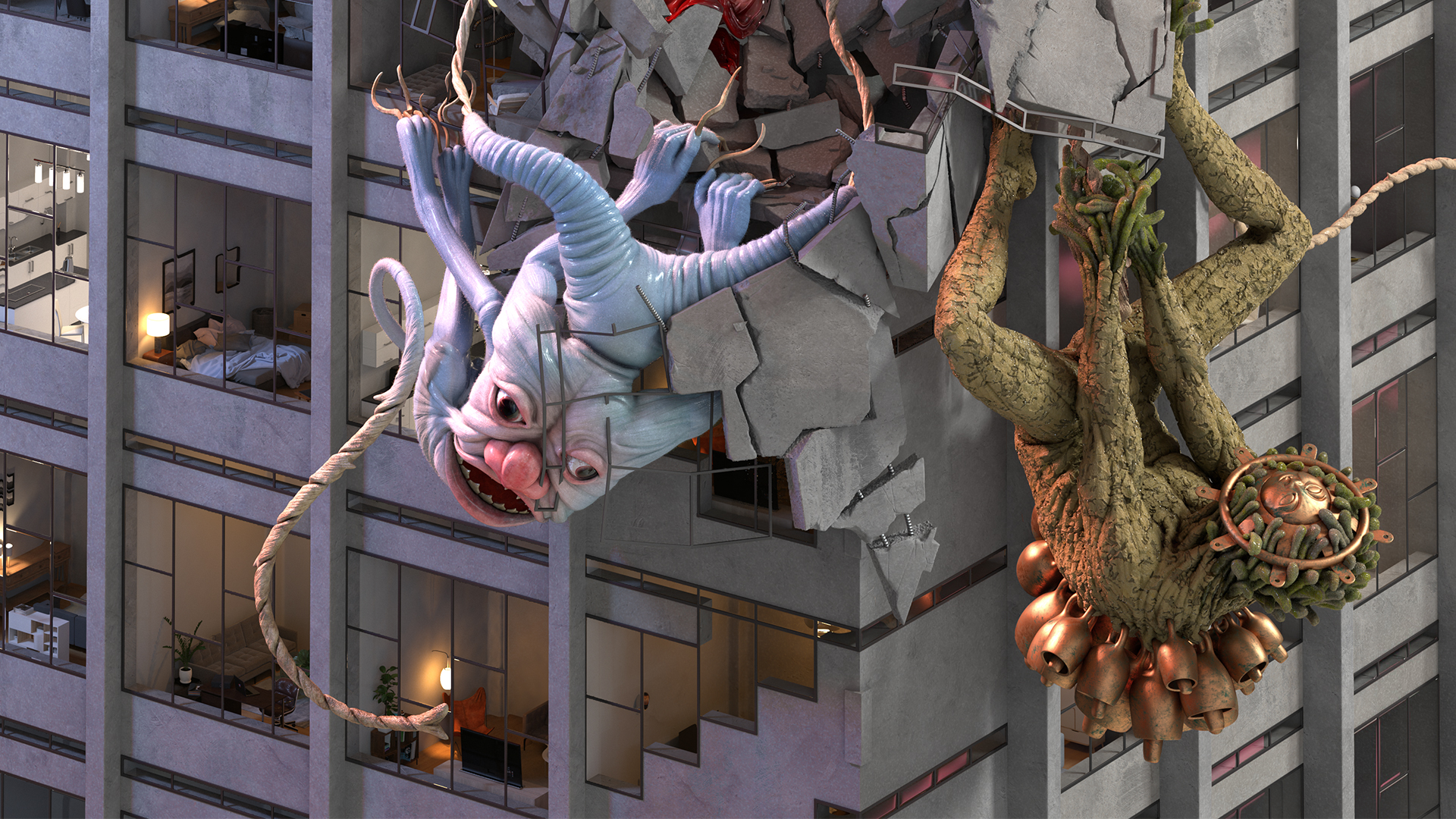 BABYNYMPH
DJ Plead
Flora Yin Wong
Holly Childs & Gediminas Žygus
Jana Rush
Prison Religion
Rat Section
Slim Soledad
The thing about outcomes is that sometimes they're not the ones we were hoping for, which was certainly the case for Arthur Dent, when he heard the recorded result of supernatural computer Deep Thought's calculations around the Ultimate Question in H2G2. It came to pass that the problem was harder to understand than the solution, and it would take a far superior operating matrix—which turned out to be the Earth itself; a planet actually run by mice, and not humans—to figure out the purpose of existence. 7.5 million years in the making, Creamcake's "Day of the Answer!" club night is similarly complex and chaotic. The 3hd 2022: "Life, the Universe, and Everything" event is the second of a weekend of parties and performances at Trauma Bar und Kino on October 29, to close out this year's festival, founded on a spirit of inquiry and exploration as infinite as outer space.
Leading the charge into this anarchic realm of fact and fiction is Holly Childs & Gediminas Žygus's "Gnarled Roots of a Creation Theory" performance, named for the fabled PhD thesis by the anonymous Australian businessman claiming to be Bitcoin inventor Satoshi Nakamoto, and taking place in the Trauma theater space. Drawing on 21st century mythology, with the September 11 attacks in New York its origin story, the vast and intricate piece explores the mediated experience of 9/11, by looking at the falling towers as a cataclysmic, theatrical mega-event in the ontology of all of the stories of the Western world.
In the club space, a horde of producers, performers and DJs draw the debate into degeneracy and dancing. BABYNYMPH brings a range of references, including deconstructed club, Ibiza summer hits, slutty pop, and SoundCloud rap to their hyper-augmented, meticulously engineered, pornopop sonics. DJ Plead's tough, functional, and percussive tracks draw on Lebanese pop and traditional wedding music, blending them with contemporary RnB, club and other dance styles. Ghetto house and juke veteran Jana Rush adds an intense emotional rollercoaster of disfigured samples, quivering electronics and vagrant percussion to the mix, while digital punk band Prison Religion subvert aggressive, loud music through an electronic lens with an energy of empathetic excitement and rage. Multi-disciplinary artist Slim Soledad moves through the different sounds and rhythms that intersect with baile funk, vogue and contemporary dance. Ewa Awe and KYYBERWALL's absurd and obfuscated Rat Section collaboration and a DJ set from Flora Yin Wong round off the line-up of agitated agnosticism, while bidding everyone goodbye, so long, and "thanks for all the fish."